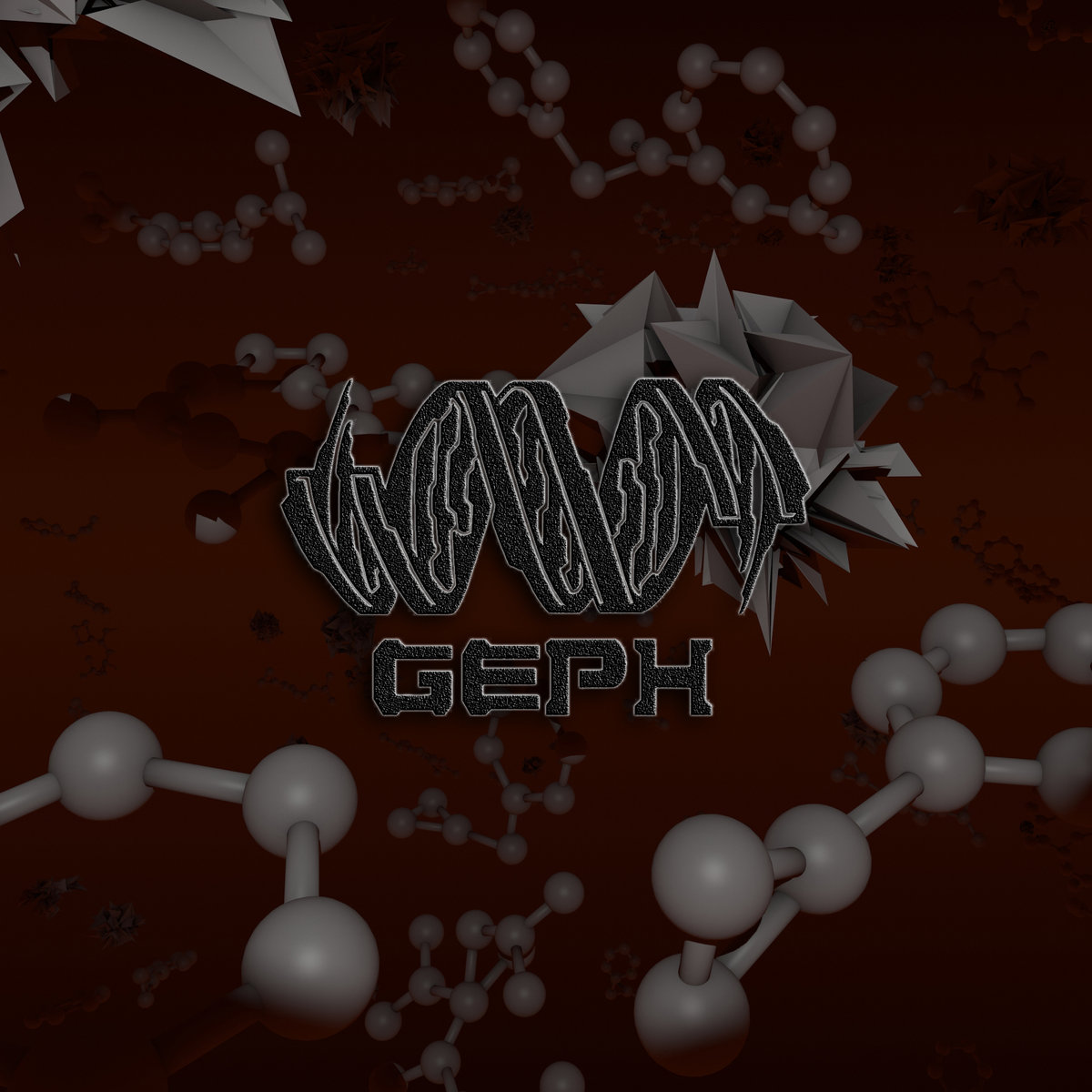 Una de las novedades más placenteras que nos trae la agenda progresiva mundial del presente año 2016 es el disco de debut del trío estadounidense GEPH, el cual se titula precisamente igual que el grupo. Publicado a fines de marzo pasado, "GEPH" nos brinda un hermoso catálogo de piezas jazz-progresivas gestadas por el tripartito equipo ingenieril de Josh Goldberg [Chapman Stick], John Tyler Kent [Chapman Stick] y Josh Merhar [batería]. Sí, solos dos stickistas y un baterista hacen falta en el mundo musical de GEPH para concebir, desarrollar y ejecutar su propuesta musical, una de las más dinámicas y electrizantes que hemos tenido oportunidad de conocer y disfrutar en estos últimos meses. Este trío originado en la ciudad de Boston (

Massachusetts

) reúne las inquietudes jazzeras y rockeras que tienen en sus mentes y corazones estos tres músicos de formación académica: el rock progresivo les brinda el esquema de trabajo necesario para congregar y organizar las ideas catalogadas en el repertorio de "GEPH": pasemos ahora a los detalles de este repertorio.
Durando poco menos de 6 ¼ minutos, 'The Trouble With Doorways' inicia con mucha polenta las cosas, exhibiendo una mezcla de espíritu jovial y grooves robustos en una suerte de asimilación de las influencias de GORDIAN KNOT, HERD OF INSTINCT y el proyecto Bruford-Leviniano UPPER EXTRIMITIES. Hay dos secciones bien diferenciadas en esta pieza de entrada: la primera está enmarcada en una aguerrida ingeniería de síncopas y riffs, mientras que la segunda desarrolla un motif desde el cual la psicodelia progresiva tiende puentes con el jazz-rock; finalmente, en la coda el grupo retoma la primera sección. 'Splinter' sigue a continuación para mantener esta línea de trabajo con solidez e ingenio, aunque esta vez se nota un poco más de soltura en la armazón del motif central, lo cual permite que los espacios sonoros que se abren: permanecen la línea de parentesco con el paradigma de GORDIAN KNOT y se añade nexos con SCALE THE SUMMIT y CANVAS SOLARIS. La breve pieza 'Yocto' empieza con un ejercicio de space-rock altamente cibernético y termina con una excursión lírica y sosegada: respecto a esto último, es de apreciar la manera en que los ornamentos de la batería amenazan continuamente con arrollar a las plácidas escalas de uno de los Sticks. El rol central de esta pieza es el de preparar el terreno para el siguiente, el cual se titula 'I Am The Lamp That Stomps': aquí el trío regresa de lleno a su magia arquitectónica, con un potencializado margen de expansión para el aura de distinción del cual ya hizo gala en las dos primeras piezas del álbum. Innegables los aires de familia con AT WAR WITH SELF y, una vez más por supuesto, GORDIAN KNOT. El quinto ítem del álbum es el más largo del mismo, durando 9 ½ minutos: se titula 'Mawhktarr Da'ario' y fue registrado en vivo en The Record Company. Se trata básicamente de un laberinto sónico muy vitalista en el que el grupo explora sucesivamente su faceta jazz-rockera y sus indagaciones en esquemas progresivos de matizadas connotaciones psicodélicas, culminando el trayecto en un trance jazz-metalero: algo así como un híbrido de DJAM KARET y ATTENTION DEFICIT. La pieza es gloriosa sin apelaciones, además de amena, trasmisora de vibraciones ora luminosas, ora grisáceas, alternando parajes de grácil soltura con otros marcados por una inescrutable densidad que a veces sabe hacerse incendiaria.
Nos vamos acercando al final de "GEPH" cuando emerge la miniatura 'Planck', una ominosa exaltación de climas sórdidos sobre un complejo compás de tintes marciales. En fin, los últimos 6 ¾ minutos del disco están ocupados por 'Manifest Destiny's Child', pieza que está a cargo de redondear la faena con impulsiva coherencia, brindando un despliegue de texturas y síncopas que reconocemos en el estándar Crimsoniano 80ero-90ero a través de los filtros de GORDIAN KNOT, STICK MEN y los discos solistas de TREY GUNN (en su aspecto más aguerrido). Siempre hay momento para dejarse llevar por recursos de calidez lírica, momento en el cual la banda vira hacia una amable sutileza con ribetes jazzeros aunque sin dejar de aferrarse al canon Crimsoniano. Todo esto fue lo que nos ofreció el trío GEPH en el disco "GEPH": son dos nombres a ser anotados en nuestras agendas de próximas compras progresivas. GEPH es, ante todo, sinónimo de prestancia dentro del polivalente paradigma del rock progresivo. ¡Recomendamos el disco al 100%!