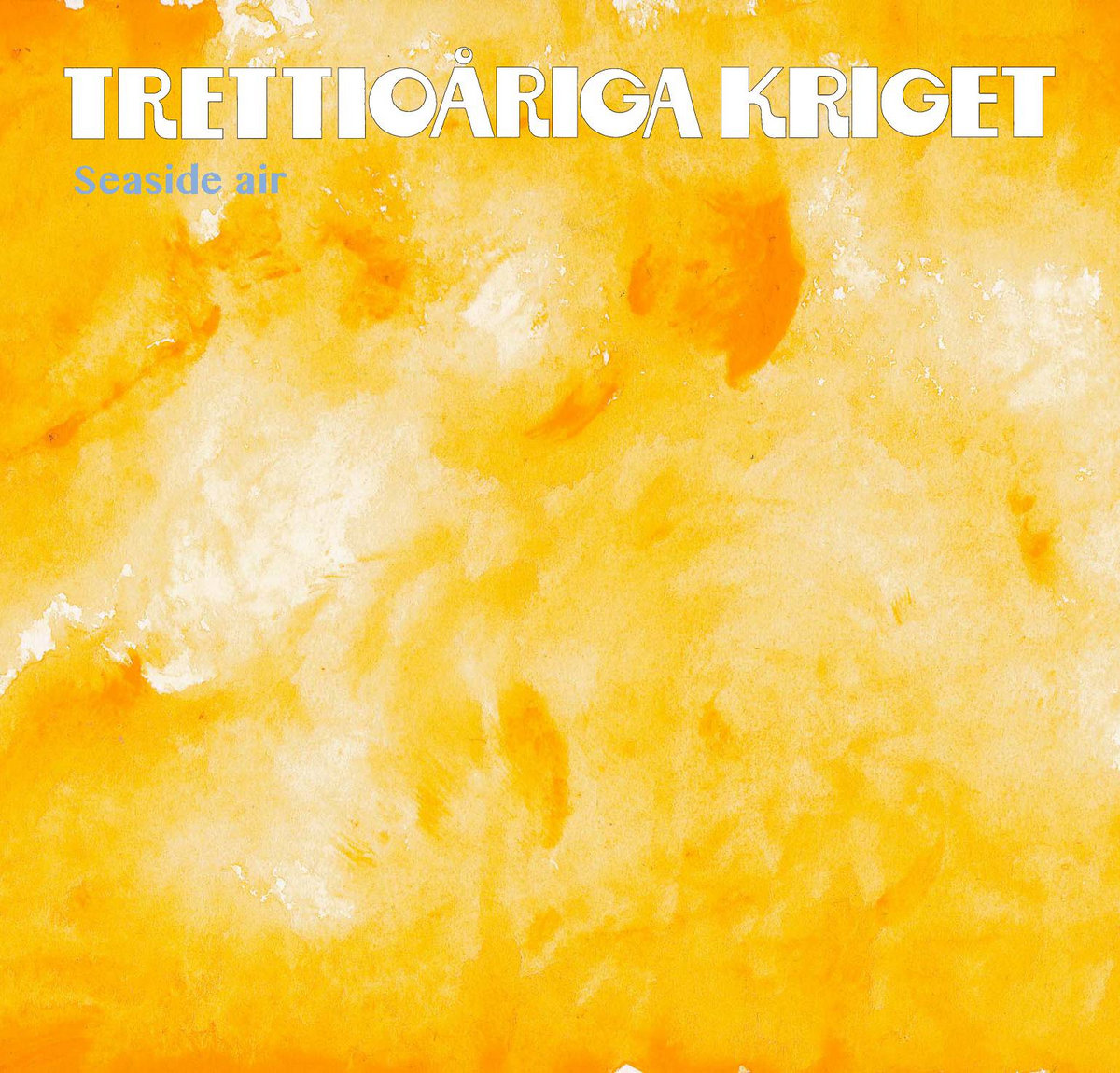 HOLA, AMIGOS DE AUTOPOIETICAN, LES SALUDA CÉSAR MENDOZA.
TRETTIOÅRIGA KRIGET

vuelve al ruedo con un nuevo disco titulado "Seaside Air". Esta autoridad de la tradición progresiva sueca realiza aquí su primer disco con letras íntegramente en inglés. Grabada a lo largo de las temporadas de verano y otoño del año 2015, esta décima placa fonográfica de estudio de esta leyenda viviente del art-rock sueco expone un catálogo de bellas canciones cuyas temáticas giran en torno a la nostalgia y la valoración de los momentos inspiradores del pasado que dan sentido a la vida. Operando con el quinteto clásico de

Robert Zima [voz y guitarra], Christer Åkerberg [guitarras], Mats Lindberg [teclados y saxofón], Stefan Fredin [bajo, guitarra acústica y voz] y Dag Lundquist [batería y percusión], se une el también baterista Johan Gullberg en algunas placas del repertorio de

"Seaside Air"

.

Por supuesto, Olle Thörnvall se hace cargo de las letras. Veamos ahora el repertorio del disco, ¿vale?



Ocupando un ambicioso espacio de 8 ½ minutos, 'The Photograph' abre el álbum con un despliegue de prístinos esquemas melódicos donde los momentos más vivaces son manejados con impoluta sobriedad y los pasajes más solemnes se ornamentan con ingeniosas armazones de teclados, diseñadas ellas para aportar un aire de estilizada fastuosidad. Como siempre sucede con las piezas más complejas de este grupo a lo largo de su historia, el bajo impone su presencia en medio del entramado genialmente equilibrado entre todos los instrumentos. El pasaje final se encierra en una efectiva aureola de relajada introspección – un buen cierre para esta impactante apertura del disco. La segunda canción es la que justamente da título al álbum, y su misión consiste en propugnar un encuentro entre el lado introvertido de URIAH HEEP y el estándar más asequible de lo que los mismos TK hicieron en "

I Början Och Slutet

". Con la adopción de algunos quiebres rítmicos que dan una polenta renovadora el interludio y al cierre, la sofisticación progresiva se mantiene como un eficaz foco sonoro, pero nada hay de retro aquí, el tema suena en verdad muy modernizado. Además, una mención especial debe ir para el último solo de guitarra, muy hermoso en su manera de conjugar los legados de BECK y CLAPTON.... y no olvidemos que se aluda a THE BEATLES en la letra. 'Forgotten Garden' sigue a continuación para prolongar estas vibraciones de preciosista sobriedad rockera, pero con un punche más pronunciado: este carácter patentemente aumentado del fragor rockero se resalta especialmente en la triangulación de guitarra, bajo y batería, arropada eficazmente bajo las capas de teclado. Los TK se acercan placenteramente a NEKTAR. La cuarta canción del álbum se titula 'Snow' y su misión consiste en transportar nuestra mente hacia un paisaje sosegadamente lírico desde donde se puede contemplar los rincones más apartados de nuestro espíritu. La confluencia de piano y mellotrón afianza los recursos de fastuosidad sobre los que la canción hace germinar su poder evocativo, y lo mismo vale para los ornamentos percusivos y los ocasionales arreglos corales. Estamos aquí en un terreno intermedio entre los PROCOL HARUM de la etapa 1973-4 y los GENESIS del cuarteto post-Gabriel: una canción bellísima e intrigante, de las más conmovedoras que el grupo haya creado jamás. Es una pena que su duración sea de poco más de 4 ½ minutos, pues su embrujo es impetuoso y conmovedor… aunque también es válido lamentar lo mismo de 'Forgotten Garden' por su gancho.


Pero bueno, el álbum sigue adelante y nos topamos ahora con el quinto ítem, que se titula 'Billy': una canción sencilla que pueda describirse como un modelo de BLIND FAITH reciclado por una cirugía sonora perpetrada por un colectivo híbrido de CAMEL y NEKTAR. Acto seguido, 'Dreaming Of Vermeer' perpetúa el espíritu de añoranza de las dos canciones precedentes con un aire folk: el sosegado desarrollo melódico establecido por la guitarra inunda todos los espacios del alma del oyente empático. Durando poco más de 8 minutos, 'Behold The Pilot' cierra el disco con un despliegue de extrovertido fulgor que, hasta cierto punto, recibe los ecos de 'Forgotten Garden', aunque también podemos decir que su sobria sofisticación estructural encaja perfectamente con las facetas más épicas de su eternamente celebrado disco de regreso

"

Elden Av År

"

. Otra vez debemos hacer menciones especiales a un fabuloso solo de guitarra que empieza a poco de pasada la frontera del quinto minuto, aunque lo más justo es apreciar la vitalidad con la que el grupo opera en bloque. El reiterado cántico final refuerza la aureola contemplativa que ha imperado en el repertorio del álbum, logrando así que la música y la vida que inspiró a dicha música se integren mutuamente en una única y compacta entidad. Todo esto fue "Seaside Air", un disco que cumple dignamente con la misión de prolongar la presencia de los

TRETTIOÅRIGA KRIGET

en un posicionamiento señero dentro del parnaso de los veteranos del rock escandinavo. Sin llegar a igualar los niveles de prestancia musical de la época de retorno – especialmente "

Elden Av År

" y "Efter Efter" –, este nuevo disco merece ser elogiado como una obra refinada y elegante dentro de la tradición viviente del rock progresivo.
Muestras de "Seaside Air".-
Snow:
https://www.youtube.com/watch?v=tdrpCCDa3fA